OCP 3.0 SI Gen 4 CLB Test Board (Lanes 0-7)
Signal Integrity Board for OCP 3.0 NIC Physical Layer Conformance
Technology No.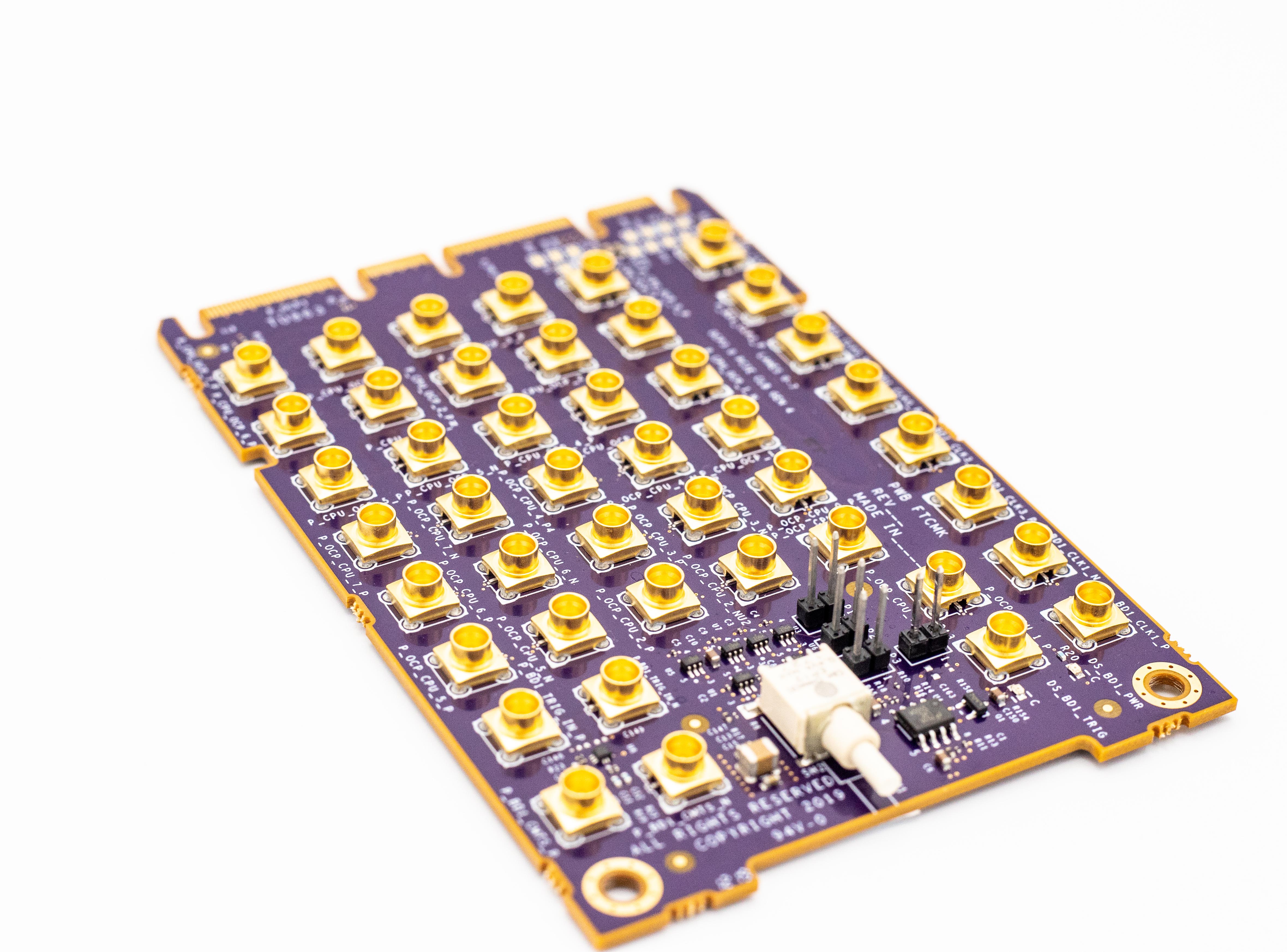 1
Signal Integrity Board for OCP 3.0 SI Transmitter Gen 4 (16GT/s) used for testing Root Complex Transmitters and Receiver Calibration (paired with the CBB) of AIC Receivers. Additionally these fixtures can be used in the same fashion for validating PCIe SSDs using the EDSFF form factor for E1.L, E1.S, and E3.
Comes with one (1) CLB for lanes 0-7 and a calibration board for 1x thru.
Notice, the current lead time for this product is up to 2 weeks.